The 10 Most Anticipated Action Anime Of 2020
By on Feb 09, 2022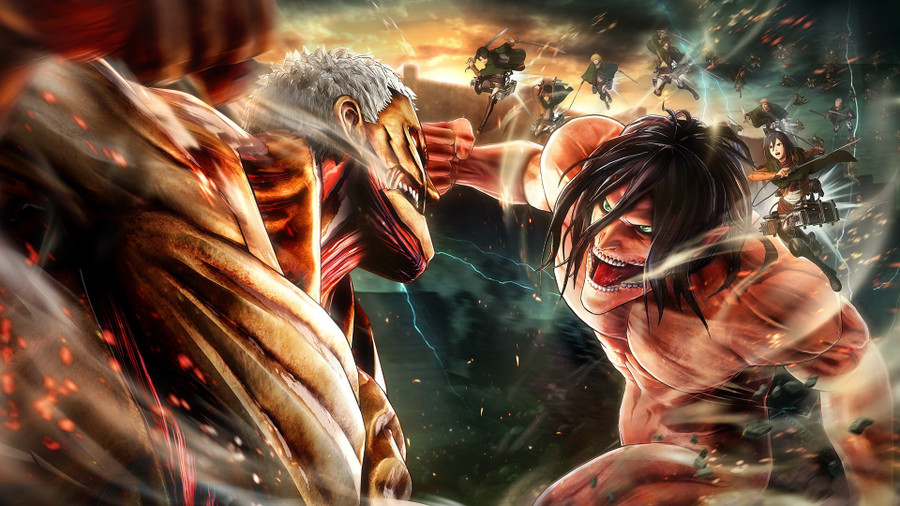 With many highly anticipated sequels set to drop, 2020 is shaping up to be a great year for action anime, be it series or movies.

Another year means four new seasons of anime goodness just waiting to be consumed. 2019 was quite productive when it came to the action genre, with anime like Vinland Saga, Kimetsu no Yaiba, and Attack on Titan arguably ranking among the best offerings of the entire year. Will 2020 be able to surpass its predecessor?
The 10 Best Shounen Anime Of The 2010s, Ranked According To IMDb
While that remains to be seen, so far, the announced shows hold a lot of promise. As tends to be the case, this list is primarily dominated by sequels, although 2020 seems to be unusually strong when it comes to highly-anticipated returning franchises.
Here are the 10 most anticipated action anime of 2020.
10/10 A Certain Scientific Railgun T

A Certain Magical Index's spin-off is back with a new season, the first since 2013. As of this moment, the first couple of episodes of A Certain Scientific Railgun T have already aired and J.C.Staff appears to have more or less maintained the same level of quality as the previous seasons.
Blending sci-fi, action, and even some elements of slice of life, A Certain Scientific Railgun T will adapt the "Daihasei Festival Arc" from the manga, although that is unlikely to consume the entire 25 episode season. With Misaka Mikoto as the protagonist and a central conspiracy that ones again drags the main character's Sisters into the mix, Railgun T looks set to be another fantastic addition to the franchise.
9/10 Sword Art Online: Alicization - War Of Underworld 2nd Season


A year cannot go by without Sword Art Online showing up in one form or another. Building off 2019's Sword Art Online: Alicization - War of Underworld - arguably the best entry in the mainline series - the second cour is set to debut in the Spring 2020 season.
War of Underworld made the wise choice of relegating Kirito to a secondary role, allowing the likable Alice to shine in the lead. While the first cour did a decent job of setting the stage for a full-blown war between the Dark Territory and the Human Empire, the upcoming cour faces the arduous task of actually making good on its predecessor's promise.
8/10 Assault Lily: Bouquet

Primarily known as a figurine franchise, Assault Lily has spawned a couple of light novels and an upcoming anime adaptation by Shaft. In this universe, the Earth is under attack from strange entities known as "Huge," presumably because "Titans" was already taken. Humanity's last hope rests in the hands of teenage girls equipped to handle instruments called "CHARM," which are a blend of magic and science.
Assault Lily: Bouquet's premise is not exactly brimming with originality, but Shaft has been known to create some truly
strange but wonderful series. While it is unlikely that Bouquet will reach the same heights as something like March Comes In Like A Lion or the Monogatari franchise, hopefully, it will still be a pleasant surprise.
7/10 Demon Slayer Kimetsu No Yaiba: Infinity Train

Demon Slayer grew into nothing short of a cultural phenomenon during 2019, owing largely to ufotable's characteristically incredible animation. Tanjirou and Nezuko Kamado's journey to slay the fiends responsible for leaving the siblings without a mother and the latter a demon has already produced several impressive encounters, and that is without the budget typically afforded by a feature film.
Demon Slayer: 10 Things To Look For In The New Movie
Covering the "Infinity Train" arc, Kimetsu no Yaiba's upcoming movie should premiere sometime during 2020 in Japan, with an English release hopefully following soon after.
6/10 Kingdom Season 3

2020 is really shaping up to be an absolute gold mine when it comes to long-awaited sequels. Kingdom's Season 2 ended in 2014, leaving many questioning whether the rest of Yasuhisa Hara's historical epic will be adapted into anime. Filled with political tension as neighboring Chinese states seek to take down Qin, the previous arc left the main characters stuck in a war that does not favor them.
Kingdom's CGI animation had a habit of pushing away newcomers to the series, but this is one story that is well worth experiencing regardless of some flaws. Kingdom's Season 3 will debut in Spring 2020.
5/10 The Irregular At Magic High School: Visitor Arc
Speaking of long-sought-after continuations, Tsutomu Satou's The Irregular at Magic High School will be returning for only its second full season, the first since Madhouse's 2014 adaptation. Visitor Arc is set to be produced by 8bit, the same studio that handled the franchise's 2017 movie and 2018's That Time I Got Reincarnated as a Slime.
As implied by the name, Visitor Arc focuses on a new exchange student attending First High named Angelina Kudou Shields. The Shiba siblings, specifically Tatsuya, also find themselves investigating a strange mystery involving crimes that seem to have been perpetrated by something akin to a Shiki (vampire).
4/10 Goblin Slayer: Goblin's Crown

Despite 2018's Goblin Slayer ending on a rather satisfying note that could have served as a conclusion for the anime adaptation, a film is set to debut in February 2020. Adapting the fifth light novel, Goblin's Crown sees the Goblin Slayer, Priestess, and the rest of the group accepting a quest to rescue another adventurer who has been overwhelmed by goblins in a snowy mountain area.
10 Things You Need To Know About Goblin Slayer
Putting aside the introduction of a more cunning type of goblin known as a paladin, Goblin's Crown should offer more of what fans of the anime have come to expect. In other words, intense action, gore, and an incredibly cool protagonist.
3/10 Is It Wrong To Try To Pick Up Girls In A Dungeon? III


Slated to premiere during the Summer 2020 season, DanMachi's Season 3 will continue Bell Cranel's journey to becoming a prominent adventurer while trying to make his goddess, Hestia, proud. Due to its somewhat harem-esque title, DanMachi tends to be ignored by action fans, which is unfortunate.
As an adventure series set in a familiar but well-established fantasy world, DanMachi gets a lot right and does a solid job of evolving the protagonist's strength and status. As a continuation of Season 2, the upcoming cour is likely to double down on the conflicts between the different gods and their familias.
1/10 Attack On Titan: The Final Season
Undoubtedly the most highly-anticipated anime of the year, Attack on Titan's Season 4 should bring to a close this epic tale about humanity's desperate attempt to survive the onslaught brought on by giant beasts known as "Titans." As fans surely know, Attack on Titan's previous season ended on a huge revelation that changed the core belief that had underpinned the entire series, that the last fragments of humanity were fighting an overwhelming and alien force.
While the anime has always delivered great action, Attack on Titan's characters and storytelling has only grown stronger with each passing season. 2020's finale should be no exception.
Previous
The 10 Best Villains of Dragon Ball
Next
The 10 Strongest Women In Dragon Ball, Ranked
Related articles